The James Cameron MasterClass has finally been released!
For the first time ever, the Oscar-winning director will share his vision and wide-ranging experience in filmmaking.

What you should expect from this MasterClass? What will be included?

Let's dive in!
James Cameron: A Short Biography
Born in Kapuskasing, Ontario, on August 16, 1954, James Cameron is one of the most successful directors in history.
A science-fiction fan as a child, he went on to produce and direct movies including The Terminator, Aliens, and Avatar. He has received multiple Academy Awards and nominations for his often large-scale, expensive productions. His most noted work, 1997's Titanic, became the first film to gross more than $1 billion worldwide and landed 14 Academy Award nominations. Cameron took home three Oscars himself for the project: Best Director, Best Film Editing, and Best Picture.
What is MasterClass?
Founded in 2015, MasterClass is one of the most valuable online learning platforms available.
Their video production is world-class and you get the opportunity to learn from the best.

We'd already taken ​the Annie Leibovitz MasterClass, the Werner Herzog MasterClass, and loved the value for money we got.
When will the James Cameron MasterClass be available?
The James Cameron MasterClass has just been released!
Enroll now and get the MasterClass 2 For 1 Offer (Ends Soon)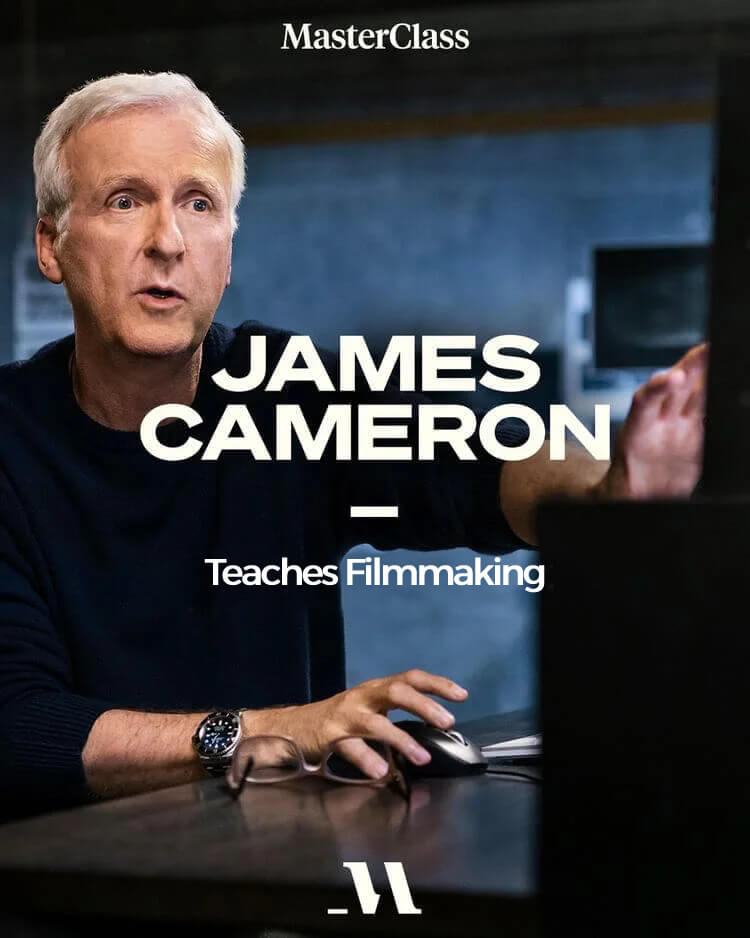 How much does the James Cameron MasterClass cost?
MasterClass often changes its pricing plans, so for the latest purchasing information please check here.

The most popular way to access MasterClass is through the Annual Memberships that costs £170 per year (£14.17 a month).
You will get unlimited access to all 100+ courses available on MasterClass.

UPDATE:
Right now MasterClass is running a 2-for-1 special offer, meaning you can enroll and give an enrollment to someone else as a gift.
The James Cameron MasterClass includes:
• On-Demand Lessons: Access to every lesson in the class and stream on your own schedule. James Cameron MasterClass will have pre-recorded video lessons, ready for viewing (and re-watching) at any time.

• Downloadable Workbook: MasterClass usually provides lesson recaps, takeaways, and optional assignments in an exclusive downloadable PDF workbook.

• Student Community: Upload your work, meet other students in your class, share ideas, collaborate, and connect in a dedicated forum.

• Office Hours Section: Access to instructor feedback and answers. Periodically, students may have opportunities to submit their work to James. As those opportunities arise, students will be notified and given directions on how to present their work.

• Any Device: Learn on your computer, phone, or tablet. Download the MasterClass iPhone and iPad apps to take your classes anywhere you go.
Recommended reading: James Cameron's Books
There are several books about James Cameron.
If you haven't read his work yet, pick up any of the following titles. Although not required, they will benefit you throughout the MasterClass.
Titanic and the Making of James Cameron by Paula Parisi (the only journalist invited to chronicle the astonishing three-year production) offers an exclusive behind-the-scenes look at the movie that reigned for 12-years as the top-grossing film of all time. Filled with images and fascinating insights, this book reveals Cameron's challenges and creative process.
Spanning more than twenty years (1984 – 2010), James Cameron: Interviews chronicles the writer/director's rise through the Hollywood system. This collection of chronologically organized interviews gives the reader a clear view of not only the great director's vision but of his constantly evolving artistry.
The Futurist by Time journalist Rebecca Keegan is probably the most informative, expansive, and heavily researched book on the director. It contains interviews with his mother and father, ex-wives, friends, and colleagues, including actor Bill Paxton, special-effects wizard Dennis Muren, and fellow director Peter Jackson. This book is full of interesting facts and explores the director's life and how his big-budget movies are made. A must-have for any Cameron fan.
THE FUTURIST
• Paperback
• Keegan, Rebecca (Author)
• English (Publication Language)
• 283 pages – Three Rivers Press (CA) (Publisher)
What about you? What do you expect to learn in this class?
Leave a comment below to share your thoughts!
RELATED POSTS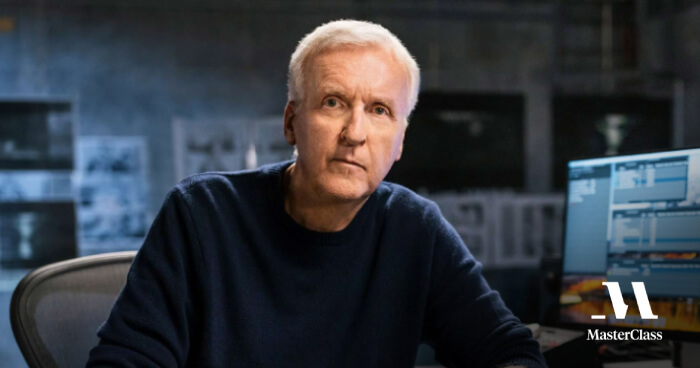 James Cameron MasterClass