Werner Herzog MasterClass [Top 5 Things We Learned]
Werner Herzog MasterClass, that's right.
Solidifying your skills is crucial if you wish to succeed in your career path.

We just finished the course and it has been a truly enjoyable experience: Werner is not just an amazing director, but also a great teacher and knows how to guide you through the process to reach your goals.
To be upfront, this blog post contains affiliate links.
So, while clicking these links won't cost you any extra money, we'll get a commission from Masterclass which we then use to keep this site up and running.

That's ok, but who is Werner Herzog?

Born in Munich on September 5, 1942, Werner Herzog is one of the most prolific, provocative, and famously independent filmmakers in the history of cinema. He has never created a single film that is compromised, shameful, made for pragmatic reasons, or uninteresting," Roger Ebert once observed. "Even his failures are spectacular."

When Werner was 19, he stole a camera and made his first movie. 70 films and 50 awards later, Herzog is teaching documentary and feature filmmaking. You'll learn storytelling, cinematography, locations, self-financing, documentary interview techniques, and how to bring your ideas to life.

By the end, you'll make uncompromising films.
TOP 5 LESSONS FROM WERNER HERZOG MASTERCLASS
---
1. READ. READ. READ.
There is so much to understand, so much to learn.
"If you don't read, you will never be a filmmaker." Herzog says.
In particular, he suggests reading an obscure book published in 1967 :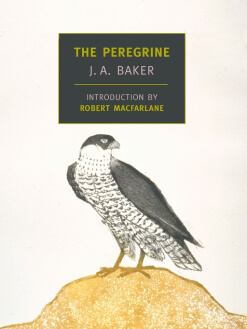 THE PEREGRINE
• Paperback
• J.A. Baker (Author)
• English (Publication Language)
• 208 Pages – NYRB Classics (Publisher)
The Peregrine is not a book about watching a bird, but a book about becoming a bird.
The kind of immersion into the subject and the passion and the caliber of prose.
It's a book that everyone who makes films should read.
---
2. WORKING WITH ACTORS ON SET
Sometimes it's good to leave your character alone so no one can predict what is going to happen next. These moments are often very telling and moving.
At the same time, he teaches how to keep actors on their marks, favoring simple directions over extensive directions, knowing how to control your actors, hypnotizing actors (Heart of Glass case study), and letting your actors loose.
3. LEADING THE PLATOON
How to inspire your crew, maintain formality and strict working relationships,
doing the doable, being the guinea pig for your crew, how make catastrophes part of your story, how to deal with the unexpected.
4. YOU ARE THE MOST IMPORTANT THING IN FILMING. NOT THE GEAR.
He does tell you to make a pinhole camera for under $10 and limit yourself to taking just one landscape and one portrait photo. "Before you ask for a state-of-the-art camera," Werner Herzog says. "Show me a photo you have done with a pinhole camera."
Leibovitz gave similar advice in her Annie Leibovitz Masterclass (which we HIGHLY recommend if you are interested in a great photography course).
5. GET PAID.
"Never use your own money, unless you really really have to". But if you plan and negotiate your terms right you shouldn't have to. Negotiation skills: how to negotiate with producers and with conviction, how to handle lawyers, how to know what you're getting yourself into, keeping the project urgent, warning signs of bad projects, and signs of good working relationships.
BONUS: DO IT.
Just go ahead and DO IT. Don't let bureaucrats or gatekeepers stop you. Take what you have, take the next step whatever it may be, and MAKE YOUR MOVIE.
SHOULD YOU TAKE THIS COURSE?
If you're a filmmaker, film-lover, screenwriter, or storyteller and you're looking for a solid investment that is highly educational, motivating, and entertaining, give the Werner Herzog Masterclass a try. You've got nothing to lose (Masterclass have a 30-day money-back guarantee) and a ton to gain.
Enrollment now is officially available for this Masterclass.
THIS CLASS IS A TREASURE HOUSE TO EXPLORE FOR THOSE WHO WISH TO LEARN ABOUT FILMMAKING.
What does the Werner Herzog MasterClass include?
Once you purchase the class, you have access to the following:
• Unlimited, lifetime access to every chapter in your course
• A downloadable workbook with chapter recaps, important takeaways, and exercises
• Membership to our active community of engaged students (upload your own work, or provide feedback on a peer's!)
• Access to any answers your instructor provides to any students' work
• Class-specific tools to help you practice your craft
Interested in joining this Masterclass? Click here to gain access.
RELATED POSTS