Blatoidea is a four-piece punk band from Sicily founded in 2008 by Manu, Jacko, and Carlo, now based in London.

Today we are celebrating our long-time collaboration with them by sharing their discography and the best music videos we created together.
BLATOIDEA: Music Videos
It all started in the summer of 2014 when the band was looking for filmmakers to partner with. We were introduced through mutual friends, and in a couple of weeks, we recorded their very first music video for the song "DEHUMANIZED".
When it came to the second music video "SOCIAL COLLAPSE", we had the chance not just to film it, but to edit it too. Here's the result:
Believe it or not, we shot the entire video in just one day. Each shot required different light settings, multiple locations, and a cast, so we had to plan effectively. The most challenging part of both shoots was keeping to the shooting schedule.

Back with a new lineup, and a new album entitled "PESTICIDE" (2016), the band involved us in a new music video. We thought about doing something different with no "story," no "characters," nothing whatsoever apart from them: "A NEW ORDER".
"A NEW ORDER" has over 60.000 views and is currently the most-watched video on their YouTube channel.

Moving on, "EXECUTED" represents Blatoidea's first steps into new territories, including heavier riffs and complex song structures. We wanted the music video to reflect that, so we stepped out of our comfort zone, and shot in some weird but strangely compelling locations.
If you like what you hear, you can support Blatoidea by visiting their bandcamp page.

Finally, here's the latest video, "Without Warning". We shot it in January 2020, and we had no idea that the world situation would have turned out the same. We knew it was going to be relevant, but not to this point!
This video received praises after being released on YouTube, and it also won the first prize for the Best Music Video 2020 at the 22nd edition of the Italian Festival "Inventa un Film".
BLATOIDEA: Discography
Alive EP (2011)

1. Alive (2:42)
2. Graves Nation (2:06)
3. Dehumanized (2:51)
4. Worldwide Drama (1:45)

Infected (2013)

1. Infected (2:18)
2. The Time Is Right (2:07)
3. Years Of Decay (3:14)
4. Hateburst (1:36)
5. Social Collapse (2:28)
6. Dehumanized (2:51)
7. Holy War (2:12)
8. Clean The Traces (2:29)
9. The Thin Line (3:20)
10. Alive (2:32)
11. Born And Died (2:54)
Pesticide (2015)

1. Metamorphosis (1:18)
2. See Them Burn (2:10)
3. Laughing In His Grave (2:18)
4. A New Order (2:51)
5. Down In Hell (1:30)
6. Behind A Screen (2:58)
7. Shellie (1:54)
8. Pesticide (2:40)
9. Pay The Price (2:06)
10. Whos for Greed? (2:56)
11. Rat Race (2:10)
12. Wake Up Dead (2:28)
13. Nuclear Reality (2:34)
14. Maggot (2:50)
15. Endless Night (3:16)
16. Start an Infection (3:00)
Blatoidea's new album Quarantine is one of the best so far. One thing that immediately becomes clear as you listen to the title track, is the urge to break out of the genre's confinements. This is an album to really sink your teeth into and get into the groove with. Definitely recommend a listen if you haven't already.
Quarantine (2019)

1. Quarantine (2:20)
2. Countdown (00:45)
3. Armageddon (00:43)
4. Noose of Silence (01:14)
5. What did you Expect? (00:38 )
6. Break Them (02:03)
7. Executed (02:29)
8. What we Got (02:39)
9. Burns the Bridge Tonight (01:49)
10. Blood Sucking Freak (01:47)
11. My Last Nail (01:18)
12. Without Warning (02:31)
13. Pray (01:59)
14. Parasite (02:47)
11. You Wonder (03:25)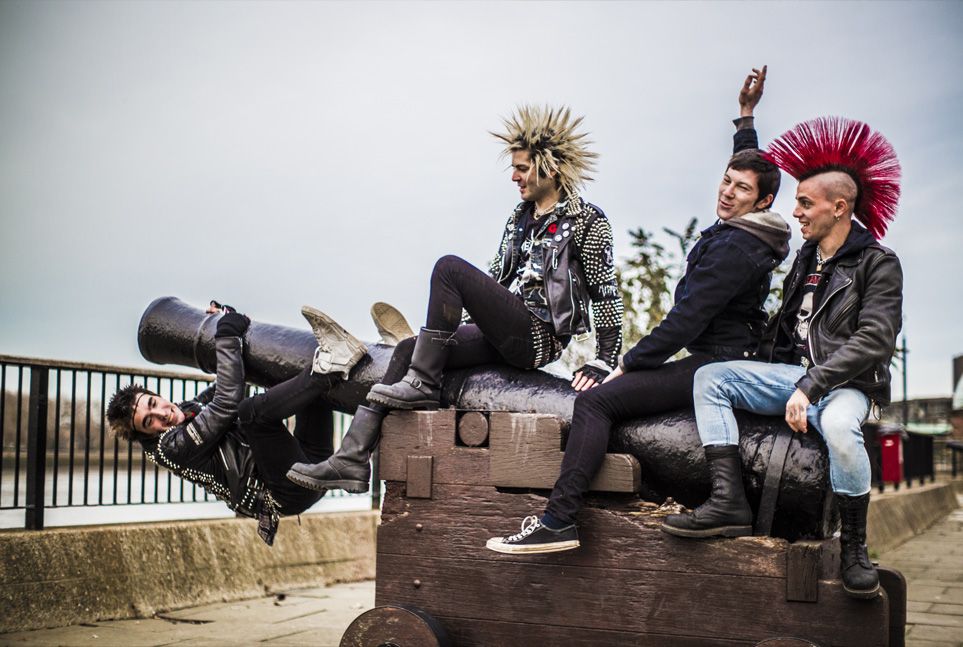 WANT TO SEE MORE?